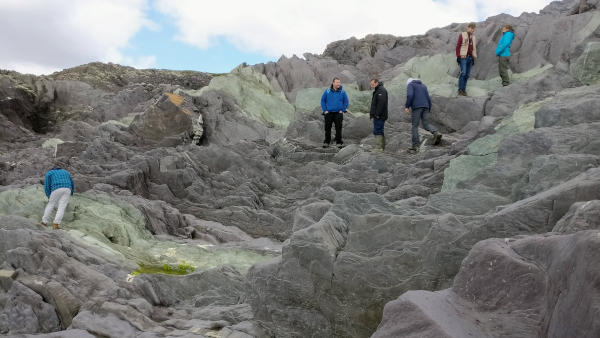 Aurum Exploration Services co-founded by Vaughan Williams and Wilson Robb in May 2002 and is a globally recognized provider of high-quality, cost-effective contract exploration, target generation and exploration management services to international mining and exploration clients with a geographical focus on Africa, Europe and Ireland.
As well as being an reputable and accomplished exploration service provider Aurum has evolved as an innovative, driven and successful project generator for battery metals, zinc-lead, copper-nickel and gold. Since 2005, Aurum has demonstrated history of working conceptual and greenfield exploration concepts from desktop to drilling for exploration-mining companies, royalty groups and private start-up ventures across a wide commodity spectrum. Our work focuses on the full comprehension and summarising of the geological history and metallogeny of the area of interest. Through subsequent data capture we build databases of available drilling, geochemical, geophysical and geological information. Iterative processing and synthesis of these data form the basis of target generation studies for the commodities of interest, into suitable mineralizing system/models. Recommendations for further work include the protection of prospective ground under relevant licensing procedures, and/or applications for exploration licences for specific target areas.
In 2012, Aurum were invited to take on a key role in the management and target generation for Adventus Exploration Ltd. (AEL), a private Irish company, which was seed funded by Callinan Royalties – now owned by Altius Minerals Corp (TSX: ALS). In 2016 the zinc exploration assets generated within AEL were vended into Adventus Zinc Corp (TSX.V: ADZN). Since 2015, AEL has been partnered with First Quantum Minerals (TSX: FM) on AEL's syn-orogenic sediment-hosted copper project in West Cork, Ireland culminating in an earn-in/JV option agreement signed in March 2018.
Aurum's founders formed LRH Resources Ltd. in 2018.  LRHR is focused on cobalt, lithium, REE and copper-nickel opportunities and have successfully signed funding agreements for their NW Leinster Lithium Project in Ireland with Redzone Resources (TSX.V: REZ) and an extensive regional cobalt play in north Spain with Altius Resources Inc and Generic Capital Corp.
As a project generator Aurum continues to develop a portfolio of projects via independent generative work and also through existing and new co-operative partnerships. Major exploration work will be funded by creating joint-venture partnerships or companies with third parties in return for cash payments in the form of option agreement payments, operatorship and management fees (to recoup development costs), or share issuances in the case of a joint venture company formation.